Snaps: A Comprehensive Guide
Snaps—also known as snap hooks or spring hooks—are hooks with a spring snap in their ends to prevent the accidental unhooking of a rope, cord, or other target line. Snaps are a common but essential component in a huge range of industrial applications, from dog leashes to theatrical lighting.
The Different Types of Snaps
With multiple snap types available, it may not be immediately clear which type is correct for a given application. This page will explore the different types of snaps and their applications.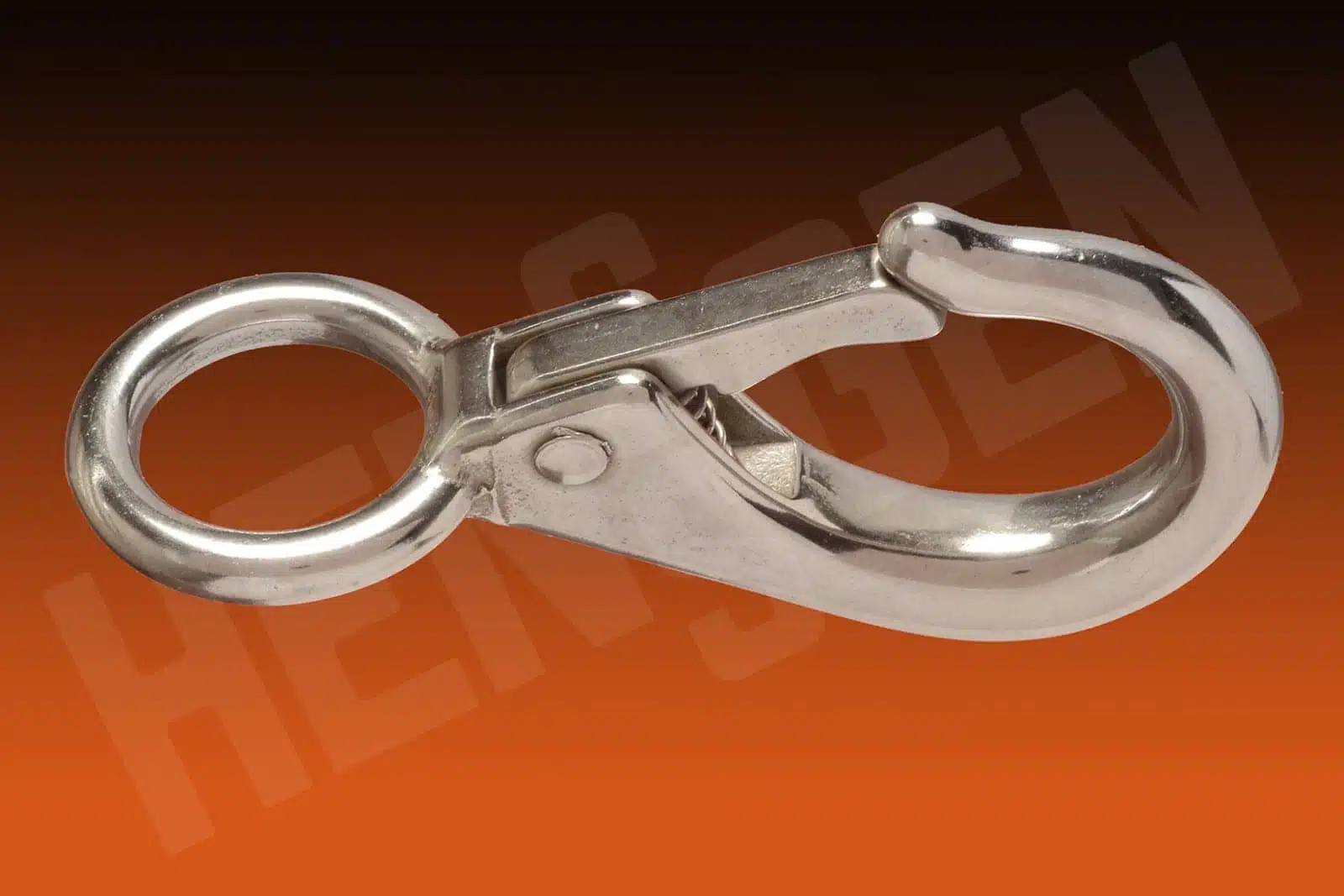 The traditional snap hook is perhaps the most common type. Snap hooks are equipped with a durable spring that allows for strong, quick attachment to a rope, cable, chain, or other line.
In its most basic form, a snap hook is a roughly question-mark shaped metal hook with a hollow section into which the spring-loaded closing bar is fitted. There will also be a small appendage that catches the snap hook and opens it when pressed with the thumb. Upon release of the knob, the gate snaps close by the spring's action.
Snap hooks can come from a wide variety of source materials, such as brass, stainless steel, and die-cast zinc. They also can provide different functions, such as:
A carabiner is a metal loop with a spring-loaded entryway that will quickly open in order to detach a safety rig's parts, such as the cable or line. The only way to open a carabiner is to manually push the gate away from the loop. This is one key difference between a carabiner and a more traditional snap hook—the snap hook can only release the cord or rope it holds if the spring gate is pushed towards the loop, instead of away from it.
Snaps vary in the amount of weight for which they are designed, and the amount of force they can successfully withstand without breakage. Snap hooks and carabiners should both have a kN (kilo-Newton) rating engraved on their spine. This is a rating for the force of gravity that the snap can successfully absorb.
. Heavy-Duty Snaps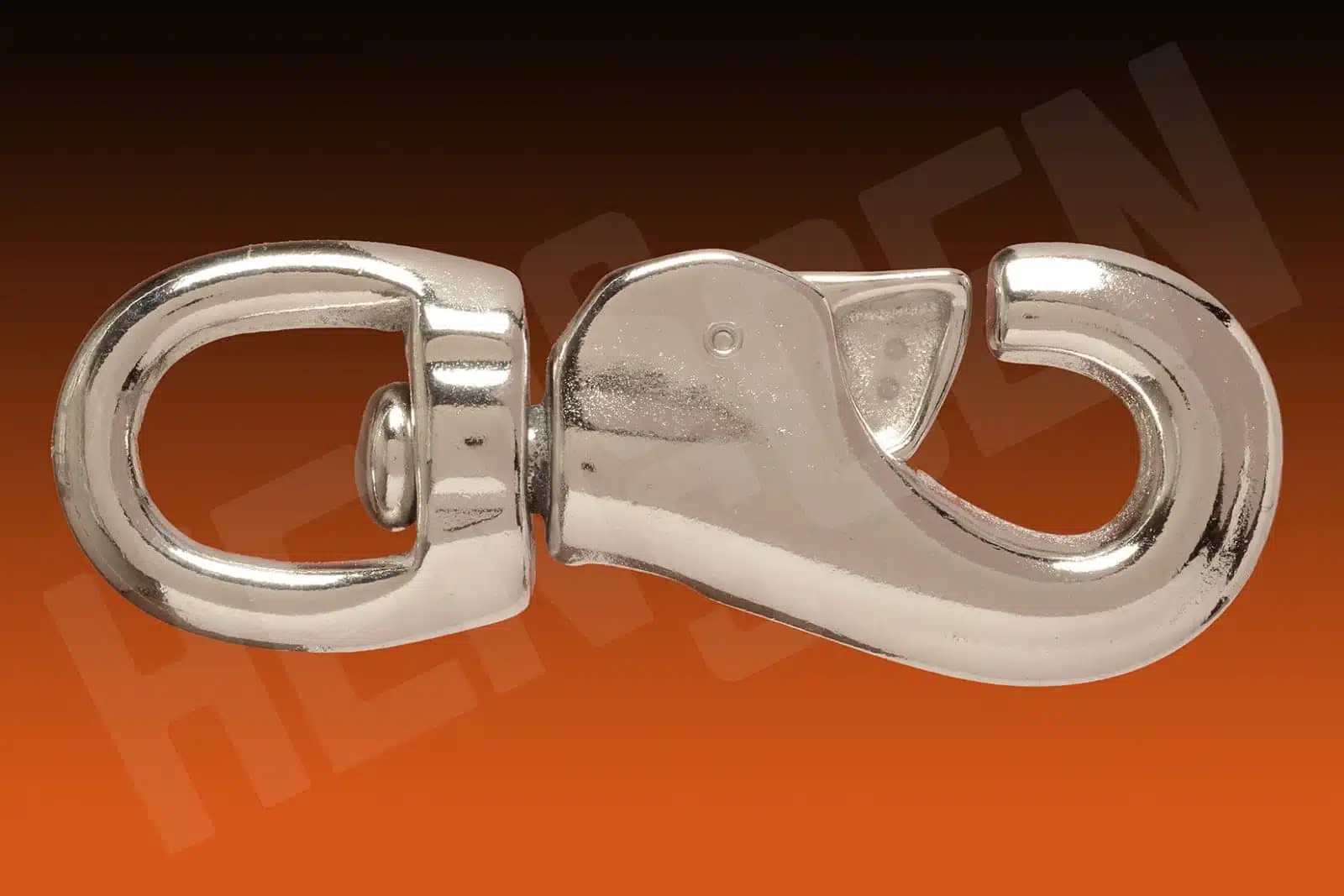 For certain applications, the use of heavy-duty snaps is imperative. These snaps are constructed for strength and durability, and are subject to rigorous American National Standards Institute (ANSI) guidelines.
For instance, ANSI requires that fall-protection hardware have at least a 16 kN rating for the gate, and a 22.5 kN rating for the tensile load. In other words, the snap's spring gate should be able to withstand kN forces of 3,600 pounds, and the snap itself must handle forces of 5,000 pounds.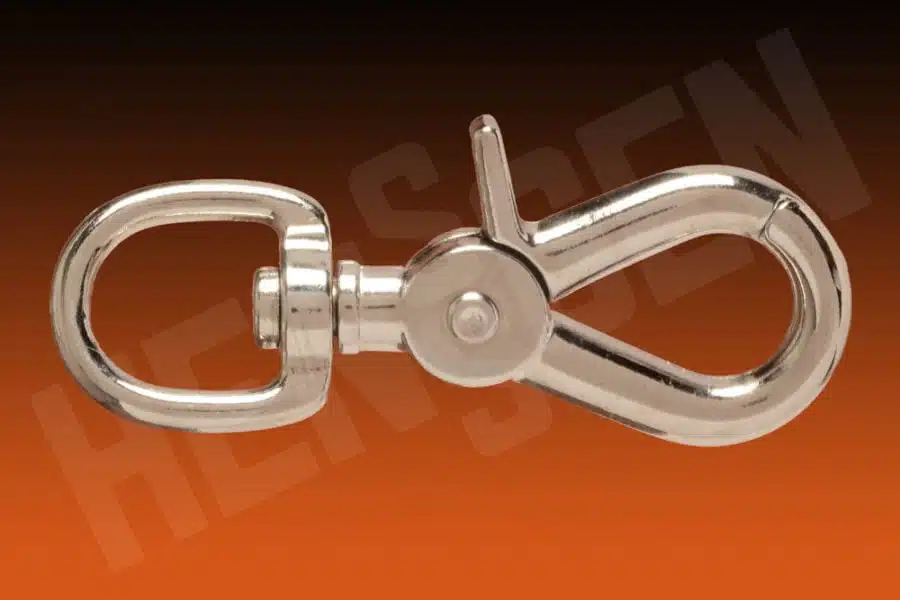 What are trigger snaps? Trigger snaps are considered a specialized type of snap hook. The distinguishing feature of a trigger snap is the addition of a small lever onto the spring gate apparatus. The snap's user can easily press the lever, which then causes the spring gate to retract inwards and release the attached line. In practice, this means that a snap operator can easily attach or detach from a line with one hand.
Moreover, the trigger snap is designed so that it will not open accidentally. Trigger snaps are used for handbags and purses, camera and binocular straps, and other fashion or accessory applications.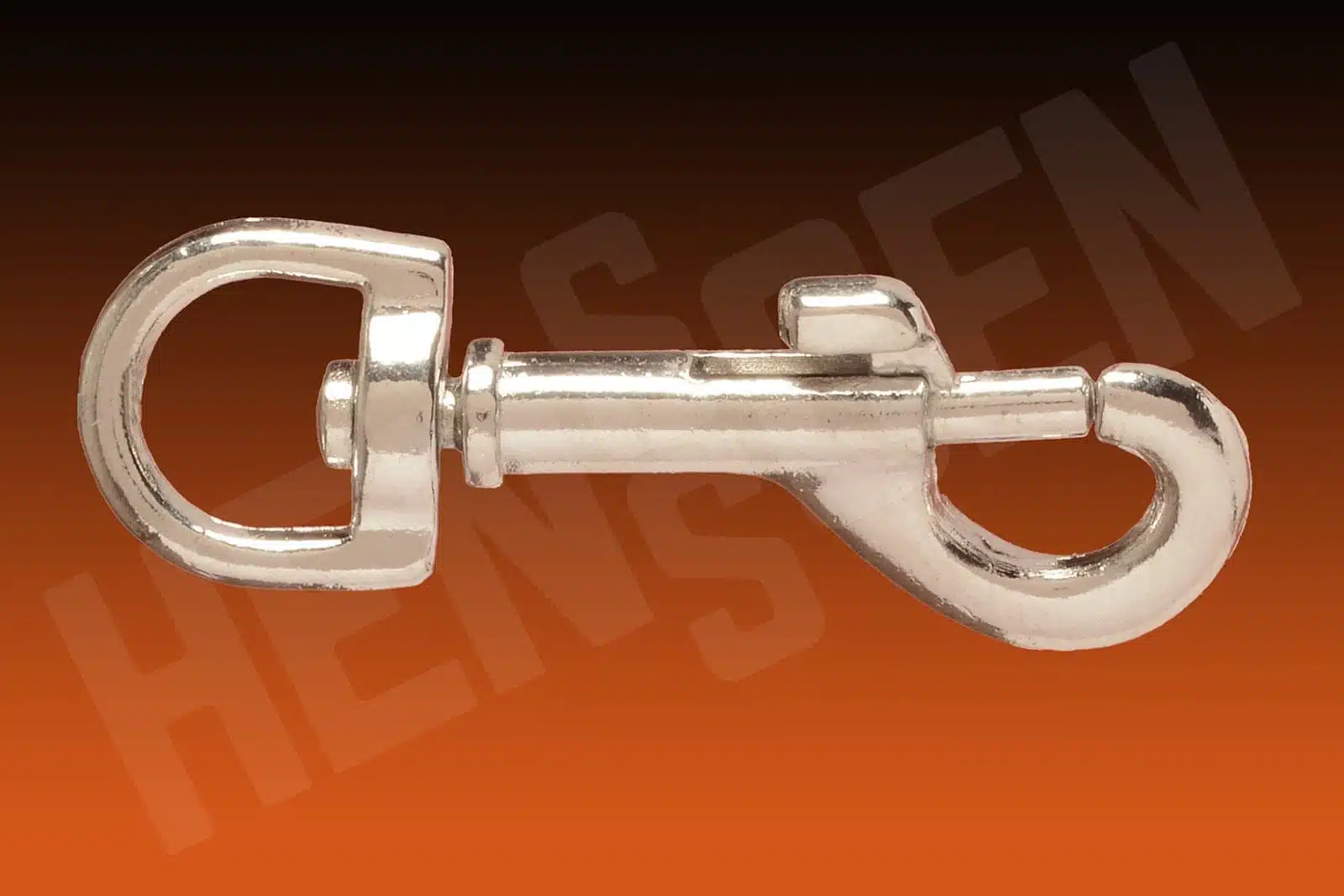 Bolt snaps are like trigger snaps in the sense that they can be easily operated with one hand. The main difference between the two snap types is the unlocking mechanism. Whereas a trigger snap utilizes a lever; a bolt snap employs a button that causes the spring gate to release when pressed.
Bolt snaps tend to be less secure than trigger snaps since accidental pressure on the release button could cause an unintended detachment from the line or strap.
Applications: What are Snaps Used For?
Snaps can be used in a comprehensive array of industries and applications. Examples of common applications include:
But while snap hooks are usually thought of as heavy-duty hardware and associated with tough, durable products, the truth is that snap hooks have a softer side. There are many creative ways that snap hooks can be put to use.
Snap Hardware Materials
There are five types of material commonly used to produce snaps. Each material has its own unique properties and advantages.
---
Getting the Right Snap for Your Project at Henssgen Hardware
While they may be small components, snaps are essential to many applications across diverse industries. It's important that you match the right snap to your project to ensure its ultimate success.
At Henssgen Hardware, we offer a wide range of snap products and are happy to help each customer find the perfect match for his or her particular application. If you'd like to learn more about our product line, reach out to us today or browse our online catalog. We work hard to ensure that our snaps are strong, durable, and will meet your specific needs.