Horse & Equine Industry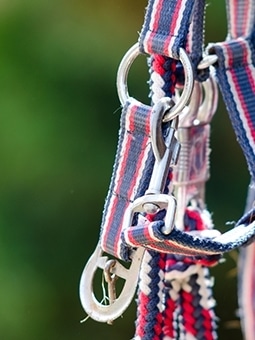 We offer a variety of rigging options for your equestrian needs. Our horse hardware includes several horse panic snaps in an assortment of durable and non-corrosive metals such as die cast zinc, brass, malleable iron, and steel. Our snaps are ideal for the equine industry and are great for making or fixing crossties, leads, and other stable gear.
Our sturdy horse gear falls in line with our philosophy of carrying only top quality products from suppliers we trust. We are here to answer any questions you have about our horse hardware or any of the other products you can find in our product catalog. We are happy to share examples of our hardware in the equine industry. Contact us online, or call us at 800-833-9598 with questions or concerns. You can also place your order conveniently online.