At Henssgen Hardware, we're proud to supply our customers with Herm Sprenger Scissor Snaps. These snaps are ideal for a range of applications, but many of our customers rely on them for hunting, field trials, and similar highly active settings.
The Unique Scissor Snap, Made in Germany
The Scissor Snap, sometimes referred to as the "French Snap", is a unique snap made only in Germany by Herm Sprenger, a premier European manufacturer of metal products widely used in sporting and boating applications. Herm Sprenger's unique design may have a marginally higher price point, but the increased investment pays for itself over time thanks to the longevity and superior craftsmanship offered by the Scissor Snaps.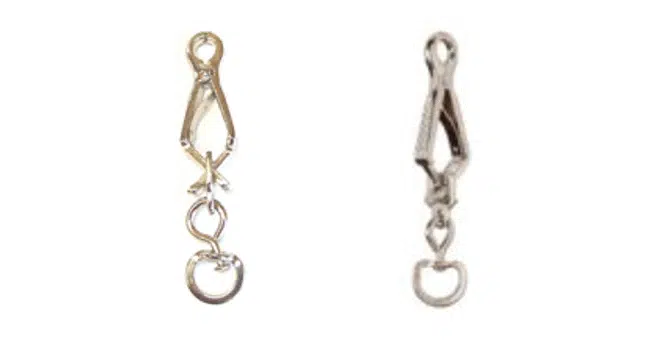 Scissor Snaps feature a welded swivel to promote easy fastening and release. They are also highly corrosion resistant, ensuring that they will never rust.


Common Applications
The Herm Sprenger Scissor Snap is popular within the falconry and K9 spheres:
Falconers. Falconers use this snap to provide convenience and security on gauntlets or short cords while feeding game hawks on the ground.
Hunting dogs and dog training. The quick-release feature of the Scissor Snap is ideal for hunting dog owners, providing easy release without sacrificing snap strength. Dog trainers praise the snap's convenience and security during training sessions.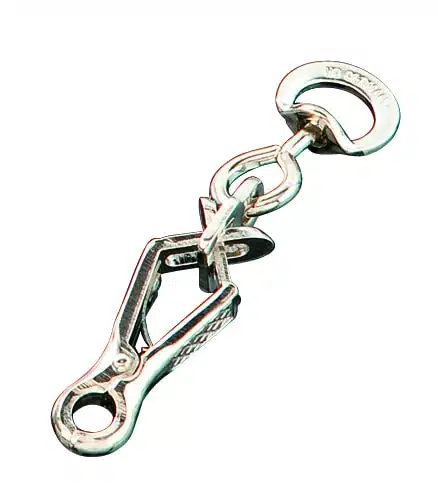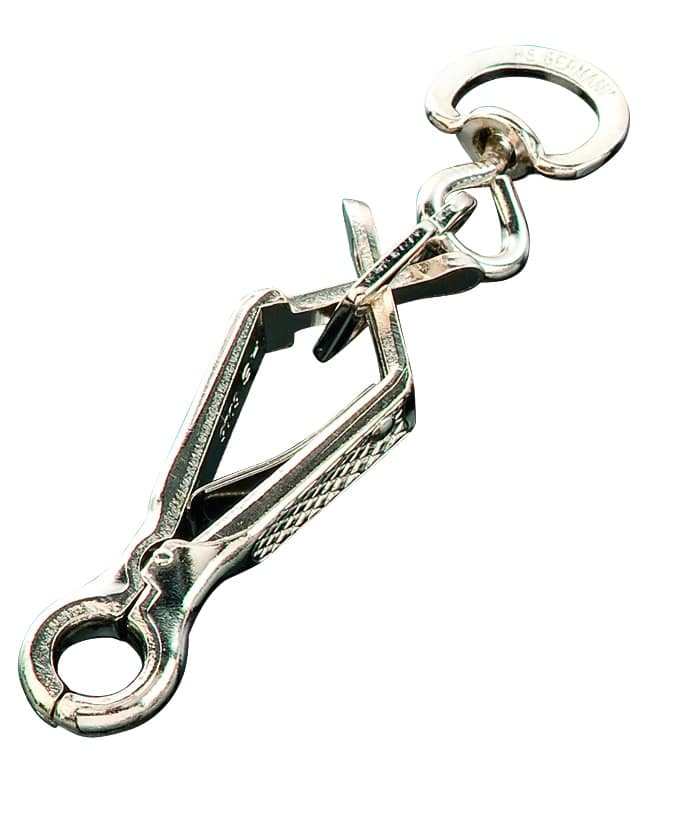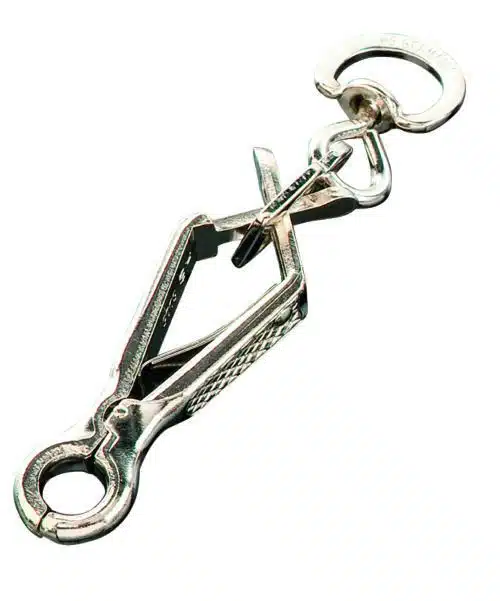 ---
Scissor Snap Key Features and Options
Herm Sprenger Scissor Snaps are made of forged steel, which features:
Superior strength
High ductility
Superior durability
Low weight
The snaps are also available in three different finishes. Each finish offers additional layers of protection against damage and wear:
Nickel (extremely corrosion-resistant, wear-resistant, inexpensive)
Brass (cost-effective, improved aesthetic appeal)
Chrome (improved hardness and durability, shiny and smooth surface)
We offer Scissor Snaps in several lengths:
---
Contact Us for More Information on the Herm Sprenger Scissor Snaps
At Henssgen Hardware, our team prioritizes efficiency and customer service. We're here to assist customers in determining appropriate finishes, sizes, and other factors specific to their given application. We only work with the world's highest quality suppliers of rigging hardware, ensuring our customers always receive long-lasting, superior solutions for their needs.
Scissor Snaps offer an ideal solution for a variety of sporting and boating applications. To see how Herm Sprenger Scissor Snaps can benefit you, please contact us or request a quote today.