Boat Hardware – Materials Guide: Stainless Steel, Brass, and More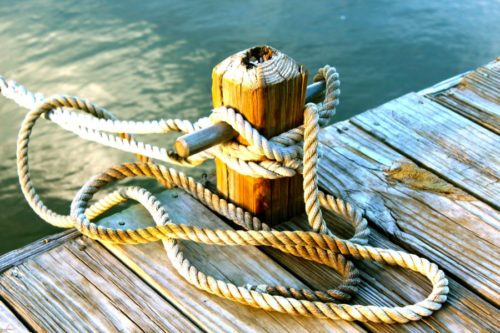 Marine hardware allows commercial, industrial, and recreational operators to customize their vessels, increase safety, and improve efficiency. It is therefore important to have a thorough understanding of the different types of marine hardware, their uses, and materials, so you can be sure you have the best hardware for your particular needs. There is a variety of boat rigging hardware that enhances the performance of a diverse range of watercraft.
Marine and Boat Hardware
Buying rigging made from corrosion-resistant materials ensures marine hardware holds up in harsh environments. Knowing what to look for helps watercraft owners find the right marine hardware for their specific needs.
How to Choose the Best Hardware for Your Boat
| | |
| --- | --- |
| | Boat pulleys. Boat pulleys or blocks are used to move ropes in different directions and increase the amount of weight that can be moved by the operator. They are typically used in marine operations to direct sails. |
| | Boat hooks. These hooks are situated on long poles and used to maneuver a boat toward or away from docks, moorings, and other obstacles when not under power. |
| | Boat snap hooks. Snap hooks are a versatile tool used to secure anchor chains, organize gear, tie down tarps, or customize pulley systems. Prepared boaters should always keep a supply of marine snap hooks on their vessels. |
| | Quick links. Similar to snap hooks, quick links use a threaded closure rather than a hinged closure to secure ropes, chains, and items. |
| | Rope cleats. Boaters use rope cleats to secure ropes and knots. Rope cleats allow kayakers to customize their rig for comfort and stability. |
| | Double end hooks. Double-end hooks allow operators to create strong rope networks to support sails, secure fishing lines, and fasten diving gear. |
| | Rings. Rings are another multifaceted tool that helps boaters secure loads and lines. Kayakers and rowers use them to keep equipment close while on the water. |
| | Open, fixed, and swivel eye snaps. Fixed, open, and swivel-eye snaps are flexible components for sailboats, fishing canoes, and pontoons. |
Water, Salt, and Rugged Weather Resistant Hardware
Boat rigging hardware is an integral part of marine activities. Hardware made with the wrong materials sustains damage from sea salt, wind, and water. Environmental stress weakens the hardware and endangers lives and property. Seawater can be especially damaging to metal components, causing them to weaken and break over time.
To ensure the safety of marine operations and the functionality of equipment, Henssgen Hardware Corporation offers a comprehensive line of marine hardware products designed to be resistant to salt and corrosion. Our extensive marine hardware line includes components manufactured from brass, steel, stainless steel and die cast zinc.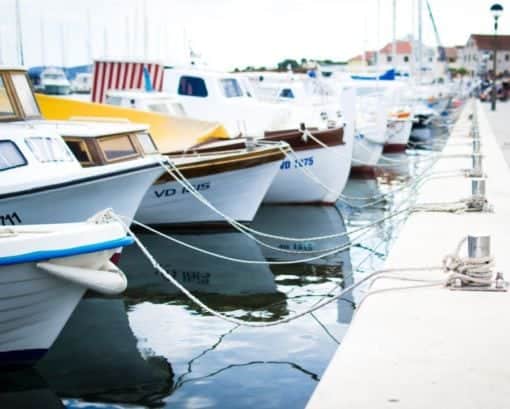 Hardware Material Properties and Benefits
Choosing the correct material for your boat hardware will help to ensure the safety of marine operations. Corrosion-resistant materials are extremely useful for aquatic environments, as they are resistant to the corrosive effects of sun, wind, and seawater.
Ideal hardware materials for marine applications include:
Brass. Durable brass alloys work well for underwater applications. Brass prevents submerged components from wearing away in salty or high-pressure waters.
Steel. Steel is a cost-effective solution for milder marine conditions. This material withstands sun and wind damage. Steel alloys may not be the best fit for those who frequent saltwater environments.
Stainless Steel. Stainless steel is attractive and highly resistant to rust. It's also less prone to pitting and corrosion from saltwater.
Die-Cast Zinc. Die-cast zinc withstands high temperatures, making it ideal for protecting motorized equipment. Marine hardware made from zinc offers a wide variety of cosmetic finishes that complement exterior components.
Natural elements are the biggest threat to vessel safety. Choose corrosion-resistant materials to prevent weakened and compromised components.
---
---
Contact Henssgen for Your Marine and Boat Hardware Needs
From customized cleats and pulleys to links, snaps, and hooks, boat hardware is critical to any marine operation. Henssgen Hardware Corporation is a dedicated supplier of superior, corrosion-resistant marine and boat hardware for a variety of commercial, recreational, and industrial marine applications. Our extensive range of boat dock hardware, marine rope hardware, and aquatic fasteners are available at competitive prices in an assortment of durable materials, finishes, and designs.
Browse our online catalog to find the perfect piece for your project or for more information on Henssgen's quality marine hardware, contact us today or request a quote.