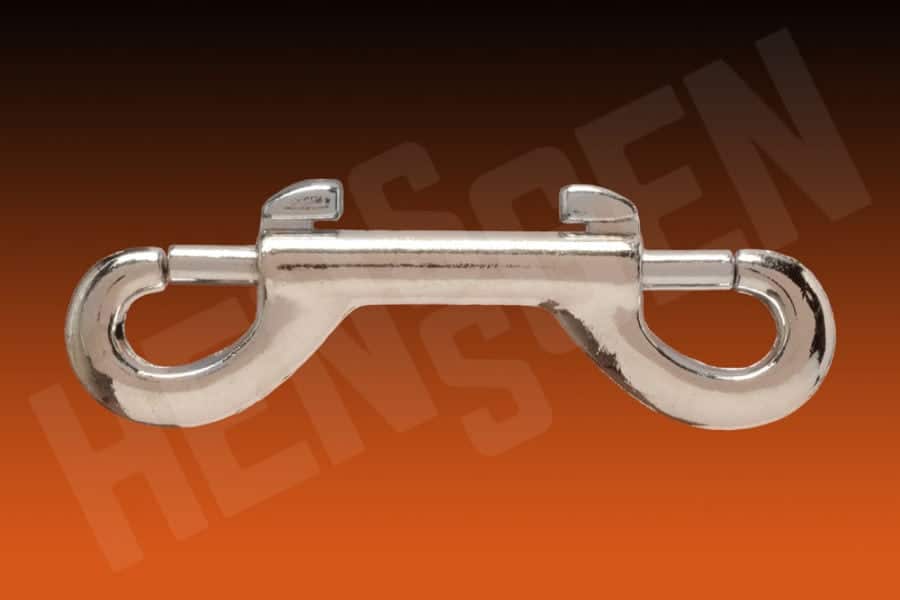 Henssgen Hardware is proud to provide the highest quality rigging hardware for a number of industries throughout the country. One of our most sought after premium products is the 163 Double Bolt Snap.
This extremely functional snap features a number of capabilities and uses, not limited to uses in the theatrical rigging and agricultural industry. We work with our customers to meet their needs, offering production runs not limited to 100-10,000 pieces with lead times that vary depending on what you're looking for.
Features
Top quality Stainless Steel

Corrosion resistant

Fire/Heat resistant

Aesthetically pleasing

Long term value
Industries Served
Agricultural Industry

Farming Industry

Horse Stables Industry

Dog Kennels industry

Film Industry (Theatrical Rigging) Industry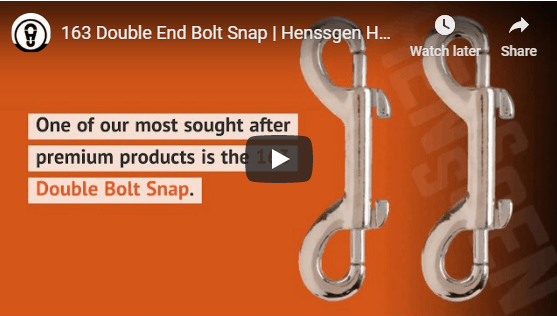 Your Premier Bolt Snap Distributor
For over 40 years we've worked closely with our suppliers and factories to deliver consistency and the highest quality product. Henssgen Hardware is a Woman Owned Business and DBE Certified. Our mission is to not only source and supply the best quality hardware to our customers, but also to provide excellent service to our customers. If we don't carry a particular item, we will find it for you! Our goal is to be your one stop shop.
Read our testimonials to find out why Henssgen Hardware in Glens Falls NY is one of the leading suppliers of industrial rigging hardware.